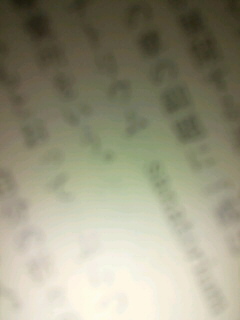 printed.
have run out of ink.
have bought a wrong file.
cut an empty case in the shape of the star to make a message card.
wrapped a zine, a cdr and a letter in leaflets.
failed to wrap those once.
went shopping at D-I-W for files and papers.
took a toilet in the pachinko parlor.
went to the post office.
i filed my works i brought there and i sent that file and a parcel.
JIMI HENDRIX "BAND OF GYPSYS"
have read a novel.
watched the 吉田類 wanders about cheap bars on TV.
浅田真央 seems to retire from the figure skating.
Thank you for giving us your wonderful performance.