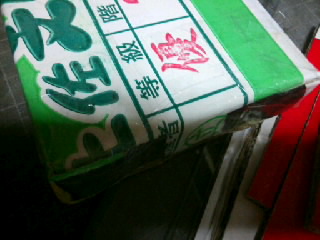 revised sentences and printed it on papers.
THE BYRDS
「THE NOTORIOUS BYRD BROTHERS」
wrote a letter.
put my things in an envelope I made with leaflets.
packed my things in the box I made with old corrugated cardboards.
Will these things be the mail art?
tore corrugated cardboards into small pieces, so my fingers have gone run down.
have watched archive of Tusk Festival 2016.
Thanks.
Every performers in Tusk Fes are wonderful, so my heart has been dented...