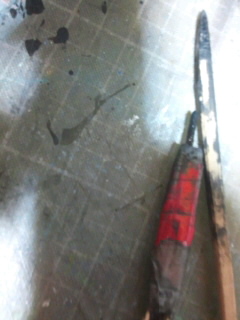 took a parcel to the post office to send an editorial department.
dropped in at the bookstore to look for a magazine but there was not it there.
listened to the radio, ANN by 岡村隆史 of 99.
i'm warried about a certain matter.
have read a book.
talked to a staff member of the city hall by telephone.
that matter was solved.
took a file to the post office.
went shopping at D.
成田宗弘 羽野昌二
「兇悪のインテンション」
have read a novel.
drew a sketch.
watched 風土記 on TV.
drew an illustration.
printed.
filed.
painted gesso on the cardboard.
have read a novel.