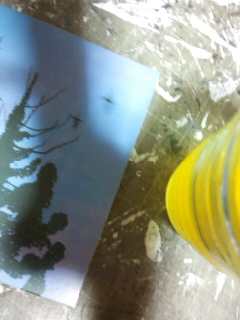 cleaned the veranda.
あぶらだこ「木盤」
GASTUNK "DEAD SONG"
played the keyboard rough.
took a parcel to the post office.
had a call from the hospital about a schedule for the talk.
i'm uneasy what the chief will talk about then.
missed to listen to the radio, ANN by 岡村隆史 of 99.
drew an illustration.
「あった事をなかった事にはできない」って言ってるじゃん。
ぶちのめしたい奴らにハードコアをお見舞いしろ。