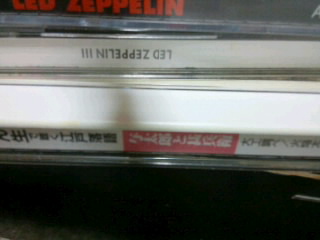 古今亭志ん生「大工調べ/火焔太鼓」
A worker came to my home.
called a trader to cancel a contract.
Led Zeppelin "Ⅲ"
Led Zeppelin "Ⅰ"
have read a novel.
また強行採決か。
最早人間の振る舞いじゃない。
The government party forced through a bill again.
How many times have they done it?
They have thrown away their own human feeling already.
XXXX!!
watched 風土記 on TV.
山姫は藤あや子を超えるほどの美貌とのこと。
i was drawing an illustration as i listened to the radio, Resonance FM.
revised an illustration i drew last time.
Is there any interesting radio station?