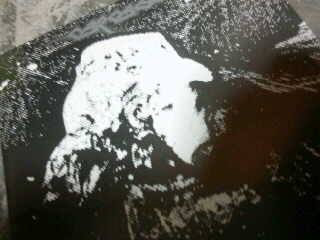 to the plus mouth in the town.
i never try to speak successfully without failing.
dropped in at the secondhand bookstore.
shopped around for HxC and Death Metal at du.
tried listening.
CARCASS "Symphonies Of Sickness"
was painting a picture as i was listening to the radio, Back Show Moon Die Cowboy.
It's my only pleasure to paint a picture as i listen to the radio.